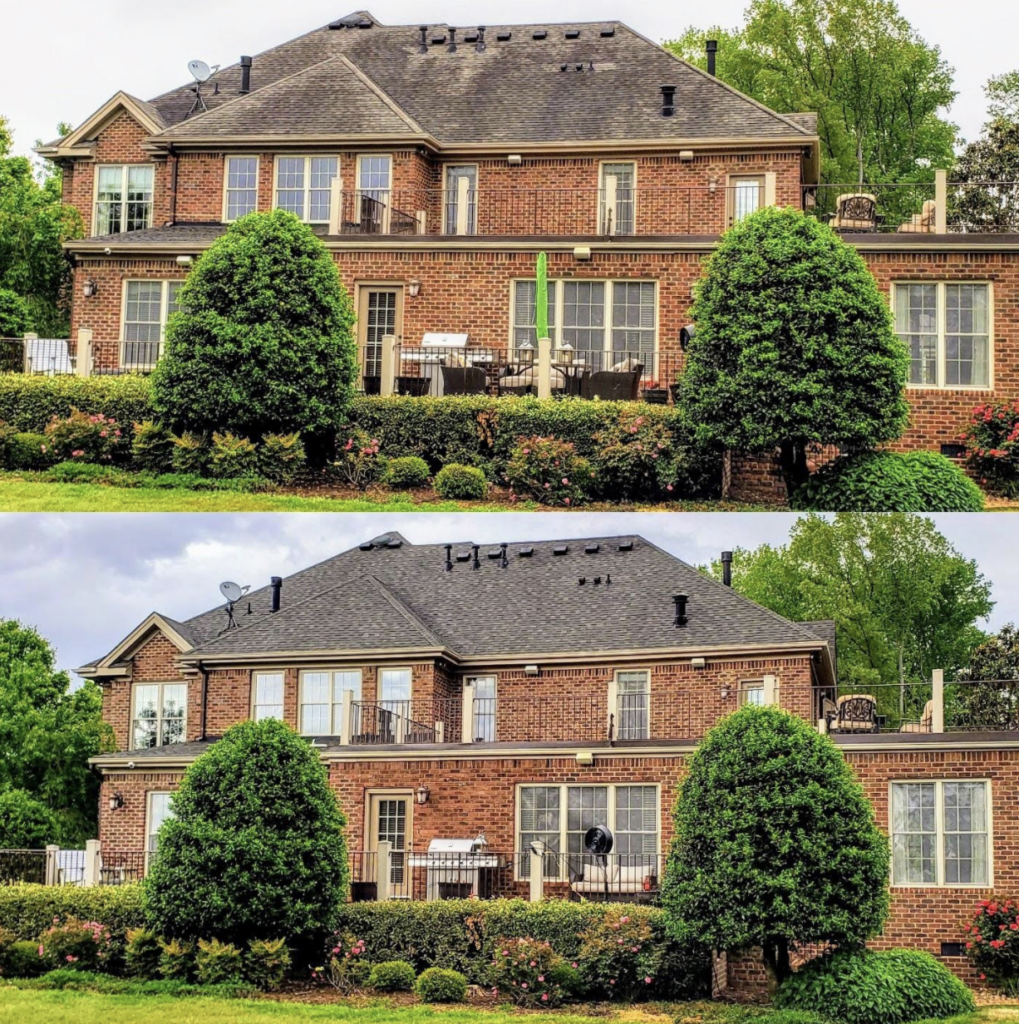 ROOF CLEANING
Roof cleaning is a must in maintaining your home. Over time, you may notice not only black streaks, but algae, bacteria, and moss. Which, if left untreated, can eat away at your shingles and shorten their lifespan. 
Most companies' roof washing processes use high-pressure water to clean your home's roof. Using high pressure causes discoloration, water damage, broken shingles (which cause leaky roofs), and voids the roof warranty on newer roofs (which some manufacturers and installers require regular maintenance on to maintain your warranty, this info can be found in your warranty terms.) 
Greathouse Home Services is an industry leader in low-pressure roof cleaning, which provides a safe, longer-lasting result and ensures no damage to your roof.
It also keeps your roof warranty safely intact.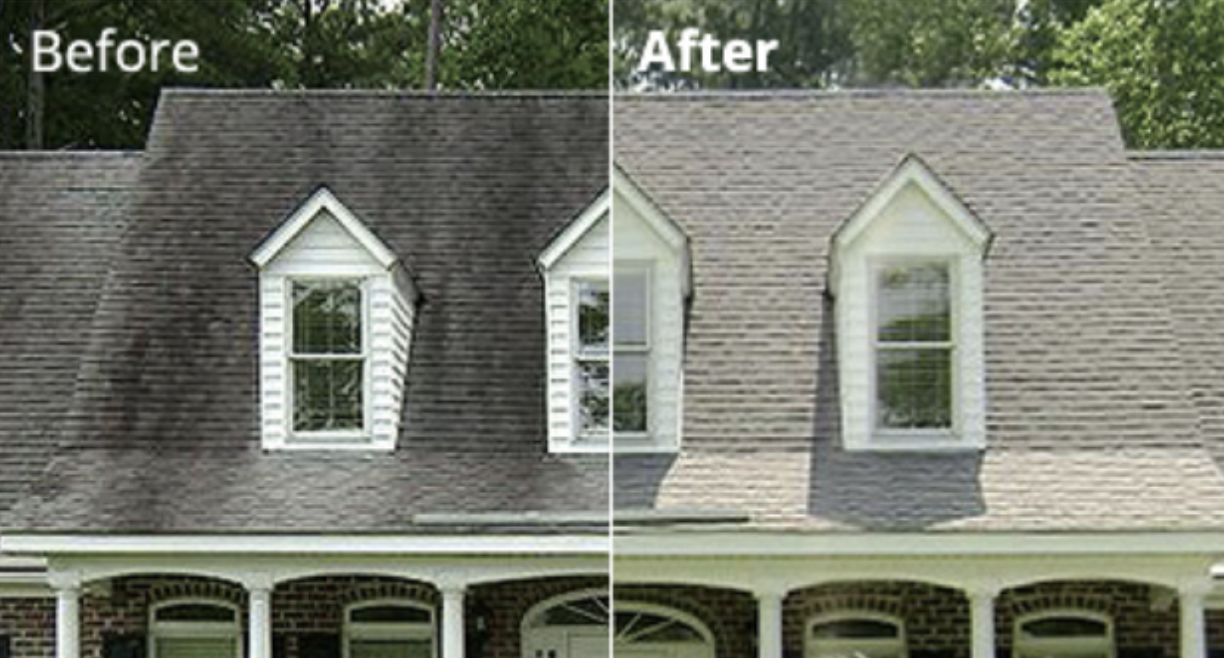 HAMPTON ROADS ROOF WASHING PROS
Our cleaning solution safely removes moss, mildew, and debris with low-pressure PSI and kills any organic material while protecting asphalt, shingle, tile, and metal roofs. By eliminating the unsightly growth covering your roof, it will return to its original color and prevent damage to your biggest investment, your home.
As industry leaders in soft washing, we deliver a service that offers- 
Cleaning Solution- Our soft washing solution kills moss, mildew, algae, and bacteria while providing a long-lasting result.

Low-pressure roof washing- we use a low-pressure soft washing system to make sure your roof shingles are left undamaged AND clean

Black streaks, moss, or algae? Our soft washing process will remove them all SAFELY.
Protect Your Investment
Roof cleaning and maintaining your roof is so much more than aesthetic. As one of the most expensive parts of your home, a roof is the first line of defense against flooding and the elements.
Do You Need Exterior Cleaning?